Millstreet Launches On-site Accommodation and Hospitality Options
July 15, 2014
The team at Millstreet are delighted to present details of two new initiatives that will operate during Millstreet 2014.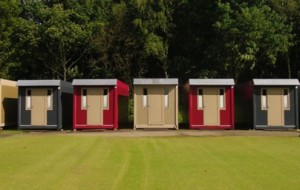 FLEXOTELS
a new accommodation option for the upcoming events in 2014. Flexotels will be providing a limited number of hotel rooms that will be available for rental. Each room is equipped with 2 single beds, electricity and bedding, sheets and towels. The rooms are naturally ventilated and comes with a unique door key to ensure security. Flexotel residents will have access to the on-site toilet and shower facilities.
The Flexotel rooms will be available to book for one week in duration:
FEI European Championships for Ponies (Check-In Monday 28th July, Check-Out Monday 4th August) – €595 (€42.50 pps per night)
Millstreet International Horse Show CSI*** (Check-In Monday 11th August, Check-Out Sunday 17th August) – €510 (€42:50 pps per night)
European Juggling Convention – €480 (€30 pps per night)
A security deposit of €100 will be taken from your credit card at the time of booking and refunded to you after your stay.
Click Here to make a reservation for a Flexotel at Millstreet 2014. Please note that rooms will be occupied on a first come first served basis and your booking is not guaranteed until payment is confirmed.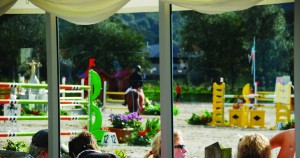 GREEN GLENS PAVILION
Situated overlooking the International Jumping Arena and the International Dressage Arenas/National Jumping Arenas, the Pavilion offers you unrivalled views of the equestrian action from the comfort of your own private table. The natural beauty of the nearby Clara Mountain provides a spectacular backdrop for all the action.
Open daily and professionally staffed, groups of 6 people upwards can be readily accommodated. Patrons will be free to use the facility throughout the day, which will be equipped with TV monitors, live results and programmes/start-lists.
To reserve a table in the Green Glens Pavilion, please complete the booking form on www.millstreet2014.com and a member of the Championships Team will be in contact with you shortly.
The Green Glens Pavilion offers:
Mid-Morning Snacks
Buffet Lunch
Afternoon Tea/Coffee & Scones
Wine & Soft Drinks
Packages can be tailored to your personal taste or requirements.