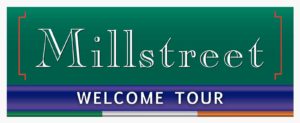 Welcome Tour
1st – 5th April 2020
Following consultation with the HSE, FEI and Horse Sport Ireland, the Duggan Family and the Millstreet team have made the difficult decision not to hold the upcoming Millstreet International Welcome Tour. The CSI1* show, which was due to take place from 1st – 5th April, falls outside the current period of COVID-19 restrictions set by the Irish Government but it is becoming increasingly unlikely that circumstances will improve before the first competitions are scheduled to take place.

This is an unprecedented and unpredictable situation and the health, well-being & safety of riders, officials & support staff has to be top priority. Should the Irish Government and respective health authorities present a more positive picture later in the spring, we will endeavour to organise a replacement fixture. In the meantime, all Welcome Tour entries and fees will be fully refunded within ten working days.

As a community, we have to make our contribution to limit the spread of this virus, as the sooner it can be contained the sooner we will be able to get back to normal life and normal sport. Along with Horse Sport Ireland and other sporting bodies, we encourage everyone to continue to adhere to Government advice on the situation in relation to COVID-19.
Up to date guidance can be found here: https://www.hpsc.ie/
Further information on COVID-19 can be found on the HSE website:
https://www2.hse.ie/conditions/coronavirus/coronavirus.html
https://www.hse.ie/eng/services/news/newsfeatures/covid19-updates/
Published: 17:30, 16th March 2020