Riders to vie for €5,000 in new GBI Tour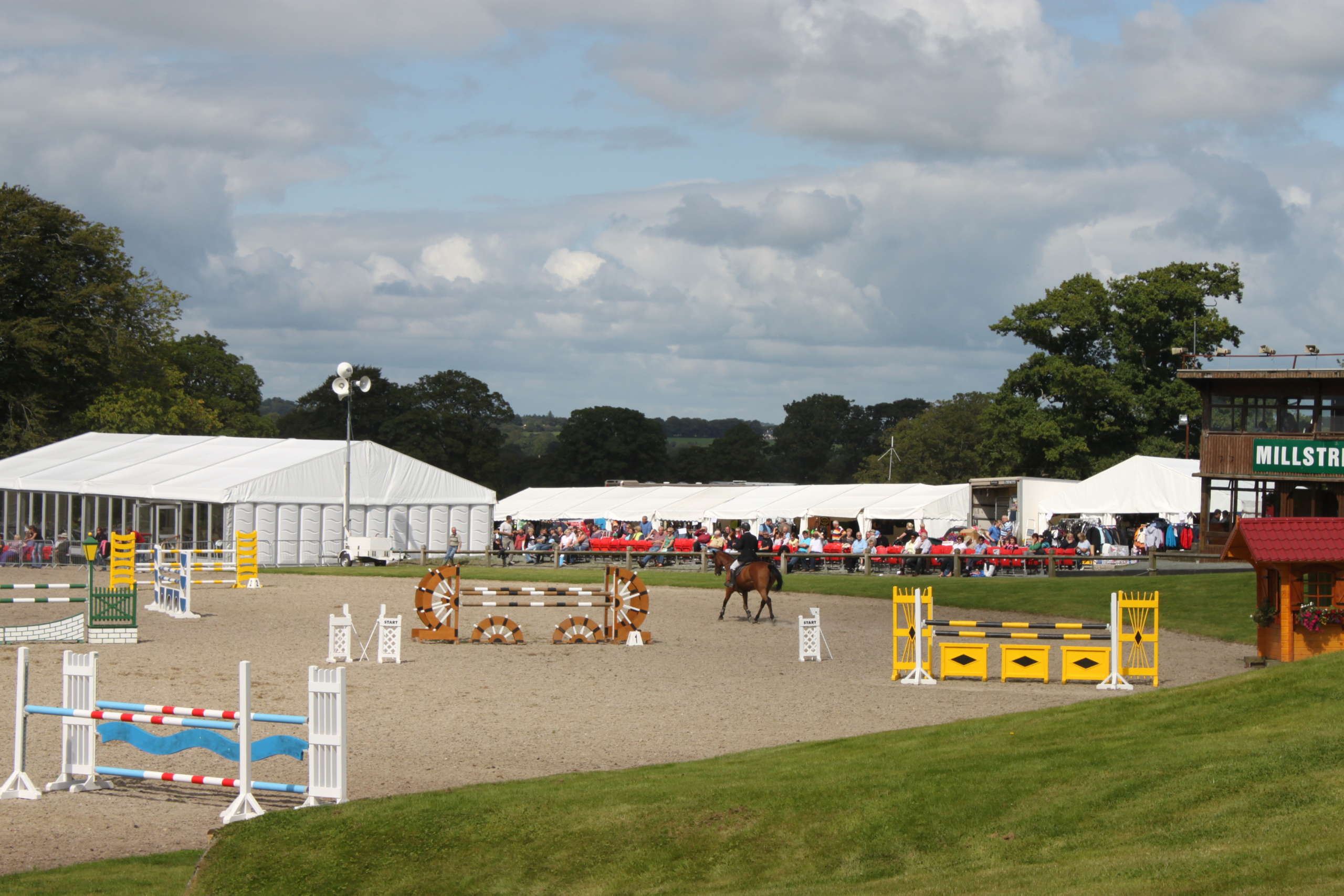 May 15, 2012
A LEADING rider prize of €5,000 will be on offer in the exciting new Great Britain & Ireland (GBI) Show Jumping Tour, which has been officially launched this week.
This fantastic initiative has been spear-headed by Robert Fagan, director of the Mullingar Country Fayre and International Horse Festival, one of the four shows sponsoring and participating in the 2012 GBI Tour.
The Mullingar Country Fayre and International Horse Festival, which runs from June 1st-4th, will be followed by the Royal Highland Show in Scotland (June 21st-24th), the British Masters at Southview, England (June 29th-July 1st) and finally, back in Ireland, the Millstreet International Horse Show from August 7th-12th.
Millstreet has taken the usual RDS dates for 2012 due to the Olympic Games.
The total prize-fund between the four international shows is over €400,000, with €250,000 on offer at the two Irish shows.
Commenting on the announcement, Fagan said: "This is a great development opportunity for riders and we hope that it will be the start of an annual Tour that we can improve on every year.
"These are four great shows. The Royal Highland alone attracts 180,000 visitors over the four days. I must personally thank Ann Logan of the Royal Highland, Charles Britton of the British Masters and Thomas Duggan from Millstreet for coming on board this year.
"As a further incentive for riders interested in travelling, Irish Ferries are offering a great discount. Riders just need to quote GBI Tour when booking."
Horse Sport Ireland's CEO Damian McDonald welcomed the initiative. "This co-operative initiative is very welcome and those who put it together deserve great credit," he said.
The scoring system for the four shows will be the same, with riders automatically gaining two points for competing in the Grand Prix. In the event of a rider with several entries, only one score per rider counts.
The winner will be awarded 10 points, with eight for second; six for third; five for fourth; and four for fifth. The final leg at Millstreet will offer points and a half, and in the event of equal points, the rider who is the highest placed in the final leg will be declared the winner.
For further details, including information on the ferries deal, contact Robert Fagan on 086-2519161.To download this release in Microsoft Word format, please click here.