April 13, 2013
2013 Millstreet Welcome Tour
Tadhg Ryan
After eight days of showjumping featuring four thousand entries across one hundred and forty five classes, the inaugural Millstreet Welcome Tour came to a close last Sunday. Developed following feedback from riders, the new initiative brought a diverse range of visitors to the Co. Cork venue from far and wide including newly appointed H.S.I. Chairperson Patrick Wall, High Performance Manager Robert Splaine, Minister of State Lucinda Creighton and S.J.I. Chairperson Tony Hurley. International visitors included Fiona Quennell and her daughter Kirsty Richardson who made the twelve hour journey from the Cabin Equestrian Centre in Aberdeen while fifteen year-old Lucinda Roche travelled from Coventry with four horses to compete at the show. Also travelling from abroad to join the team of course designers were Fabrice Kettmus (BEL) and Olaf Herrmann (GER) who were praised for building a series of tracks that educated young horses. Away from the showjumping arenas, visitors found the various evening events hugely beneficial with discussions on topics including equine nutrition, veterinary medicine and sports psychology. The launch of the Connolly's Red Mills GBI Tour also proved to be a focal point, with the final due to be held during Millstreet International Horse Show CSI*** on 18th August.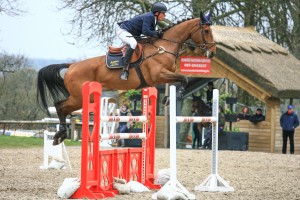 The 1.35m Welcome Tour Grand Prix headlined a schedule of events that attracted a lot of professional riders and producers of young horses including 19 year-old Sven Hadley. Fresh from his time on the Sunshine Tour in Veter De Fontera, the 2012 European Junior Team Gold medallist brought fifteen horses to Millstreet over the Easter weekend and succeeded in winning twelve classes before travelling to Barnadown where he went on to win the International Young Riders Grand Prix at the SJI European Trials. Hadley returned to Millstreet the following Sunday in an attempt to follow up on his success in the previous weekend's Grand Prix but in the end, victory in the €5,000 Welcome Tour Grand Prix went the way of Tom Foley. Another rider to travel to Barnadown during the Welcome Tour hiatus, the Clare-based rider partnered Susan Sweetnam's "Zamir" in a faultless performance; capping off a successful week that included taking the top two positions in the Junior Grand Prix at the Young Rider European Trials.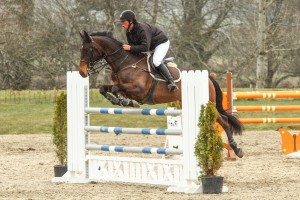 The qualifying places on offer for the Millstreet Boomerang and Ruby classes in August were hotly contested on both weekends of the Tour. Michael Duffy won the 6/7 Year Old class on Easter Monday with Vinnie Duffy's "Cass." Duffy is making a very good start to his first year competing horses and is a brother of Alex who is based in Germany with Carl Hanley. On the second weekend, Gemma Phelan took the
second Boomerang qualification on offer with Rory Costigan's "GRC Tadmus." From Cappagh, Co. Waterford, this was Phelan's first major since she took over the ride twelve months ago on the gelding whose sire previously stood at Lissava Stud.
Liam O' Meara had a busy week and was successful in picking up two qualifying slots for the Millstreet Ruby class in August. The Toomevara-based rider took the first weekend's 5 Year Old Final with father Martin's "Curraghgreigue Jack Takes Flight" and repeated this feat a week later with his own "Kenny's Flight."
Event horse riders and producers were also catered for during the Welcome Tour with Danny Dulohery taking time off from preparing for his International Horse Trials at Kilguilkey to build a young-horse friendly "CrossJump" track that proved ideal for green and novice horses. The arena was kept busy across both weekends and further developments to this part of the Green Glens Complex are ongoing ahead of August's International Show.
At the Farewell Reception, Thomas Duggan acknowledged the positive feedback received from riders and owners alike and said; "there is a great appetite for this unique concept on the Irish equestrian calendar and we are very pleased to have been the ones to provide this service. We aim to build on the success of this inaugural Welcome Tour and make further innovations and developments for 2014."
Useful Links