Millstreet gears up for Senior International Eventing Debut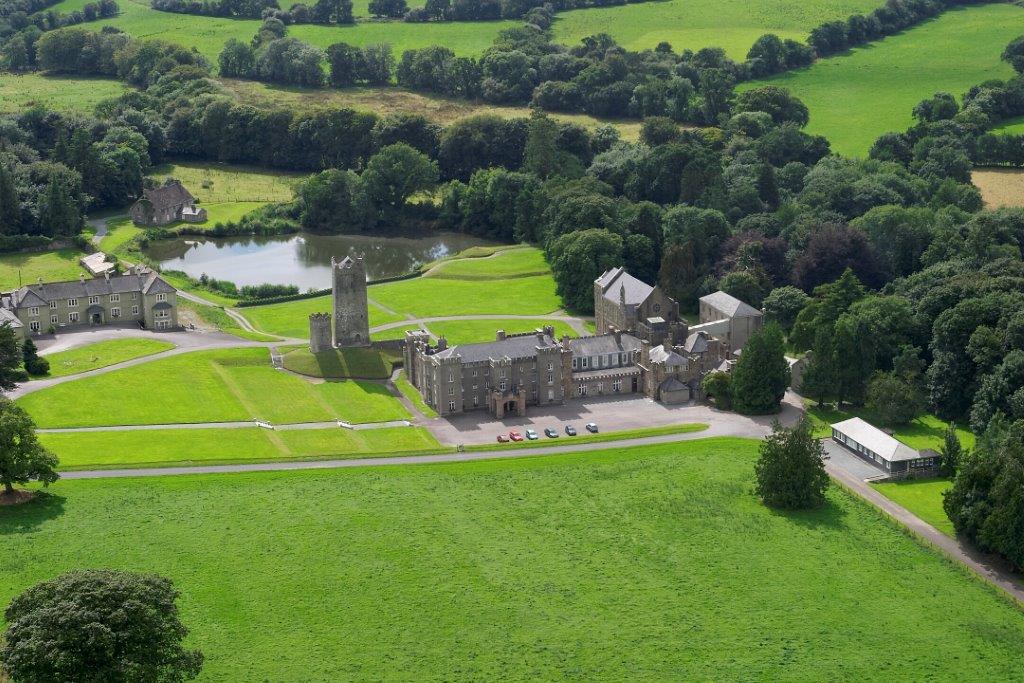 July 9, 2015
Today marks the 50 day countdown to the inaugural Millstreet / Drishane Castle International Horse Trials which take place in Co. Cork, Ireland from 28th – 30th August. With an attractive prize fund of over €27,000, the schedule consists of CIC*, CIC** and CIC*** classes together with CIC Young Horse classes for 6 and 7 year old horses to cater for those preparing for the FEI World Eventing Championships for Young Horses at Le Lion d'Angers.
Following his role in the highly acclaimed FEI European Championships for Ponies in Millstreet last year, internationally renowned course designer Mike Etherington-Smith has returned to design three new courses at one, two and three star level and work at Drishane Castle is progressing well. The CIC*** track will bring competitors into new territory on the Drishane Demesne, heading towards the river behind the 15th century castle before returning for home along the historic 'Prayer Walk.'
Entries for the CIC classes are now open and there has already been significant interest from Great Britain and further afield. The Millstreet / Drishane Castle International Horse Trials Organising Committee are delighted to be partnering with Barbury Castle International Horse Trials (9th – 12th July) and Burgham International Horse Trials (26th – 27th July) where the CIC** and CIC*** winners will each receive a complimentary entry to the respective classes at Millstreet. With special rates available through Irish Ferries and a good Irish national road network, Millstreet / Drishane Castle International Horse Trials is easily accessible to those travelling across the Irish Sea.
Competitors and their connections can look forward to the world-class facilities that Millstreet has to offer. The dressage and showjumping phases will take place on an all-weather surface in the Green Glens Arena which also offers permanent stabling, bar and catering facilities. The Green Glens Pavilion will provide patrons with the opportunity to take in the dressage and jumping phases on Saturday from the comfort of their own table. The Drishane Castle estate provides unrivalled panoramic views, allowing visitors and spectators to follow the action of the Cross Country phase against the backdrop of the spectacular Clara Mountain.
For decades, Millstreet has played a pivotal role in the Irish sport horse breeding industry through the development of young horse classes. The Duggan Family are pleased to launch a new initiative that will take place on Friday 28th August. The 'Eventing Young Irelander' will see a number of pre-qualified three year old potential event horses showcased in the Main Indoor Arena after competition has concluded for the day. Following on from the successful Eventing Showcase held during the FEI European Championships for Ponies last year, a number of pre-selected four and five year old horses will be exhibited under lights in the Main Indoor Arena on Saturday 29th August. Event organiser Thomas Duggan believes that the International Horse Trials provides the ideal opportunity to showcase young Irish horses to owners and producers. He said, 'We hope that these initiatives will prove to be a valuable shop window for our Event Horse Breeders and Producers." A Selection Day for the Eventing Young Irelander will take place at the Green Glens Arena on Tuesday 21st July for those interested in taking part. Online entry and further information can be found on www.millstreet.horse.
More information on the inaugural Millstreet / Drishane Castle International Horse Trials is available on www.millstreet.horse/eventing.