FEI European Eventing Championships (Young Riders & Juniors) to be presented by Connolly's RED MILLS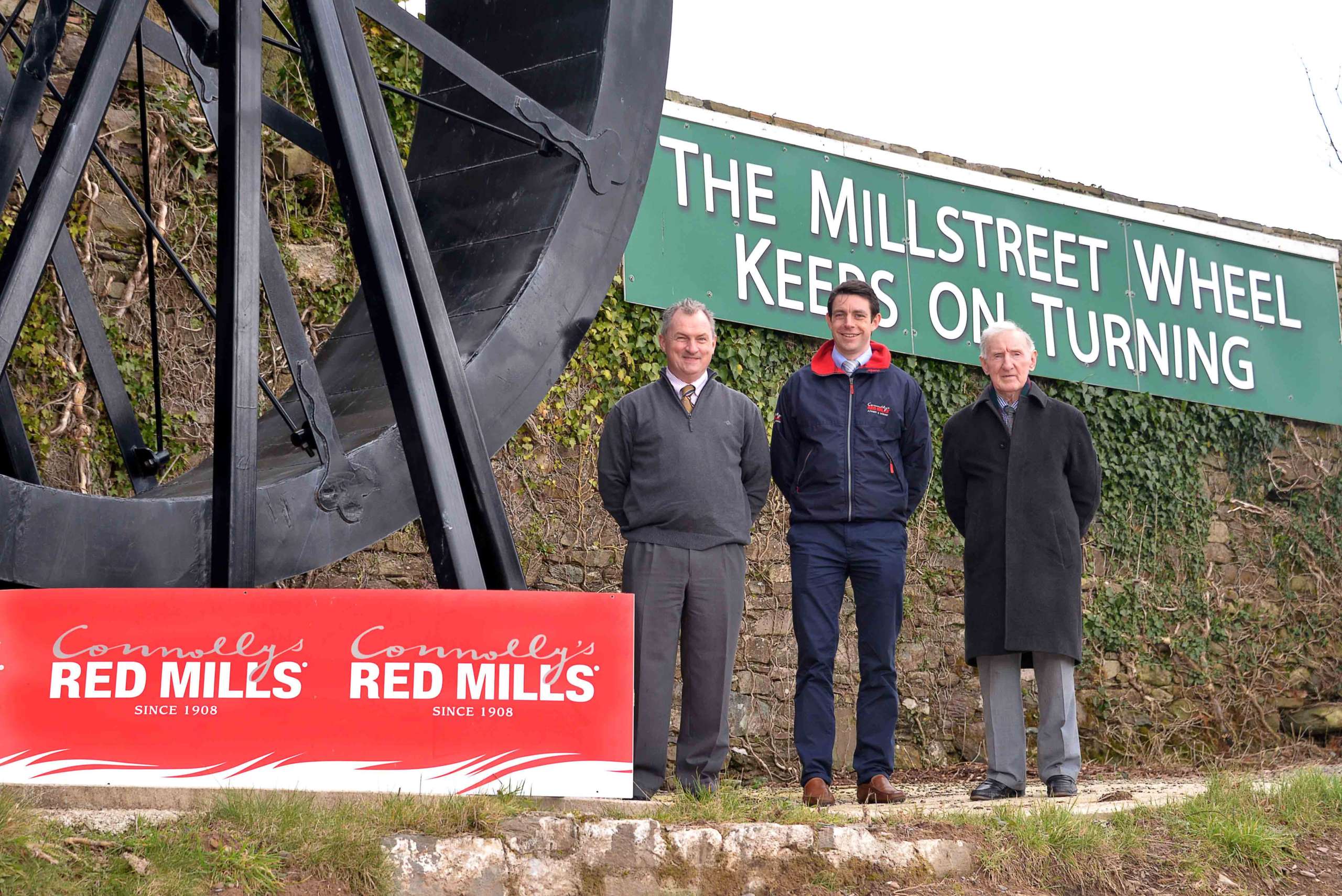 July 5, 2017
As the clock continues to count down towards the start of the 2017 FEI European Eventing Championships (Young Riders and Juniors) in Millstreet, Co. Cork, Ireland, the Duggan Family and the Organising Committee are delighted to announce that this year's Championships will be presented by Connolly's RED MILLS.
This is the first time that the combined Championships, which take place from 19th – 23rd July have been held in Ireland and the fine summer weather has allowed preparations to remain on schedule. World-renowned course designer Mike Etherington-Smith visited Drishane Castle last week and said 'There is a wide variety of questions using the natural features of this lovely park and riders will have to have their thinking caps on all the way. My hope is that everyone has a good ride and will benefit and learn a bit more about themselves and their horse.'
Millstreet is no stranger to Championship level competition having hosted the FEI European Championships for Ponies (Dressage, Eventing and Jumping) in 2014 and the FEI European Jumping Championships (Young Riders, Juniors and Children) two years later in addition to the World Mounted Games Team Championships. The 2017 Championships will see sixteen nations descend on the famous Green Glens Arena and Drishane Castle Demesne where competition will take place to decide the team and individual European medallists for Young Riders and Juniors. Final squad decisions are being made across Europe this week before the closing date next Tuesday and as host nation, Ireland have the advantage of fielding a twelve rider squad for both Championships which will allow future eventing stars the opportunity to gain invaluable experience on home soil.
The action gets underway on Wedneday 19th July with the first Horse Inspection before 'Fusion Fighters' and special guests take to the stage with their impressive dance routine to officially open the Championships later that evening. Dressage takes place over the following two days with the attention turning to the Drishane Cross Country Course on Saturday while the the all-important podium places will be decided with the final show-jumping phase on Sunday.
Connolly's RED MILLS have been regular supporters of equestrian sport in Ireland through their sponsorship of initiatives including the show-jumping Spring Tour and the Connolly's RED MILLS Eventing SuperLeague to name but a few. Gareth Connolly, Sales and Marketing Director Connolly's RED MILLS said, "To have the Junior and Young Rider Europeans at Millstreet is very exciting; we have enjoyed a great partnership with the team there and are looking forward to this great event. At Connolly's RED MILLS we have a real passion for the development of future talent and to be involved with a Championship event like this for young riders is a real opportunity for our team to show our support. We wish all competitors the very best of luck and we look forward to meeting many of them and their teams over the course of the competition."
Speaking about the partnership, Championship Director Thomas Duggan said, 'We are delighted to have Connolly's RED MILLS on board as presenting sponsors for these Championships and all of our International fixtures. Red Mills feed forms the backbone of our own feeding programme and is particularly appreciated by Millstreet Ruby who is now in her mid-thirties!'