Dressage Update – Juniors: Day One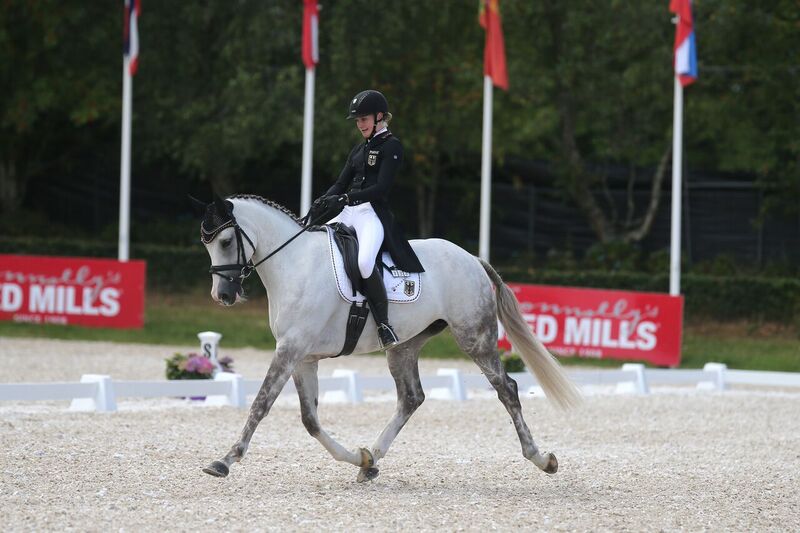 July 20, 2017
Thirty eight competitors have completed their dressage this morning at the FEI EUROPEAN EVENTING CHAMPIONSHIPS JUNIORS PRESENTED BY CONNOLLY'S RED MILLS.
German rider Antonia BAUMGART leads the way on a score of 34.90.
British team rider Phoebe LOCKE is in second place on a score of 38.50.
Irish rider Sofie WALSHE is in 8th place on a score of 44.20
With two members of each team having completed the dressage phase, Great Britain are leading on a score of 78.80, Germany are in second on 85.20 followed by France on 90.80
Team Ireland are in 7th on a score of 104.40
The dressage phase continues this afternoon with the Young Rider session commencing at 1400
Photo: Antonia BAUMGART (GER) leads the way at the halfway stage of the Junior Championship.