Millstreet Horse Trials get underway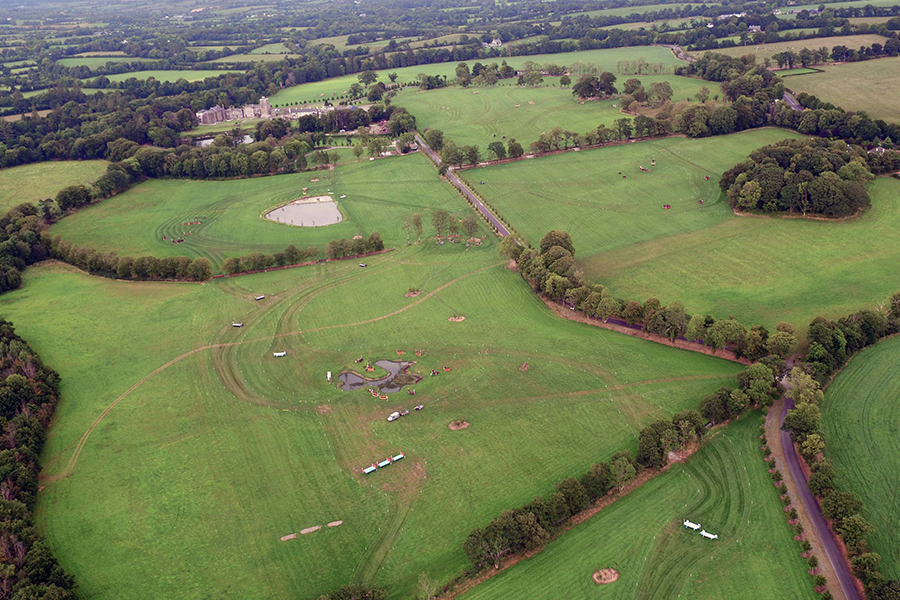 August 24, 2018
Millstreet International Horse Trials got off to a flyer today.
The day has seen dressage take place for the ponies, 1*, 2* and 3* competitions, Show jumping for 1*, ponies and young horses and trot ups for all CCI classes.   Riders with multiple horses have certainly been kept very busy.
The Irish Field CIC* Pony class is headed up by Ibble WATSON (GBR).  Ibble lead the dressage on a score of 27.2 and then show jumped clear to take a lead of 3 marks into tomorrow's cross country phase.  Ibble was one of the reserves for the team GBR Pony Team a few weeks ago so will be hoping for a great result here.
Leading Irish rider at this stage is Heather O' CONNOR in 8th place.
The Irish Sport Horse Studbook Coral Cove 6 year old class is an Irish one two with Aoife CLARK and Suzanne HAGAN heading Heidi WOODHEAD (GBR).
Irish rider Brian MORRISON heads the Gallivan Murphy Hooper Dolan CIC* (Sect 1) on Cassero 3 and British riders Camilla READ and Flora HARRIS are 2nd and 3rd. In Sect. 2, Steven Smith and Hill Patrol lead the way.
Irish rider Aoife CLARK heads the Eventing Ireland CIC2* at this stage on a score of 24.4    British rider Isabelle (Bubby) UPTON who has enjoyed tremendous success at Millstreet over the years is 2nd on 25.3    Birthday girl Camilla SPIERS (IRL) is the highest placed Irish rider in 5th.
William FOX PITT (GBR) is making his Millstreet debut and is just out of the top 10 at this stage and is spending the evening judging the 5 year class.
The FEI Eventing Nations Cup presented by Connolly's Red Mills started this afternoon in a blaze of sunshine.  This competition is trailing the Tokyo Olympic format and there is much talk about the team tactics.  Ros CANTER (GBR) leads the way on a score of 24 followed by fellow Brits Mille DUMAS and Alexander BRAGG.    Irish rider Sarah ENNIS is in 7th.
The fun continues into the evening with the Duggan Family inviting all competitors and their supporters to a drinks reception sponsored by Thin Gin.  Thin Gin is a multi-award winning Irish Gin from Anchor Spirits Ireland based in Waterford City  http://www.thingin.ie/home
The National Eventing Discovery Qualifier (4/5 year old horses) is taking place in the indoor arena during this evening as well.
Full results from today can be found https://www.rechenstelle.de/en/agenda/2018/millstreet-irl/ along with the timetable for another jam packed day on Friday.
The cross country phase at Drishane Castle will start at 13.30.