Millstreet International Horse Trials 2019 – Saturday Update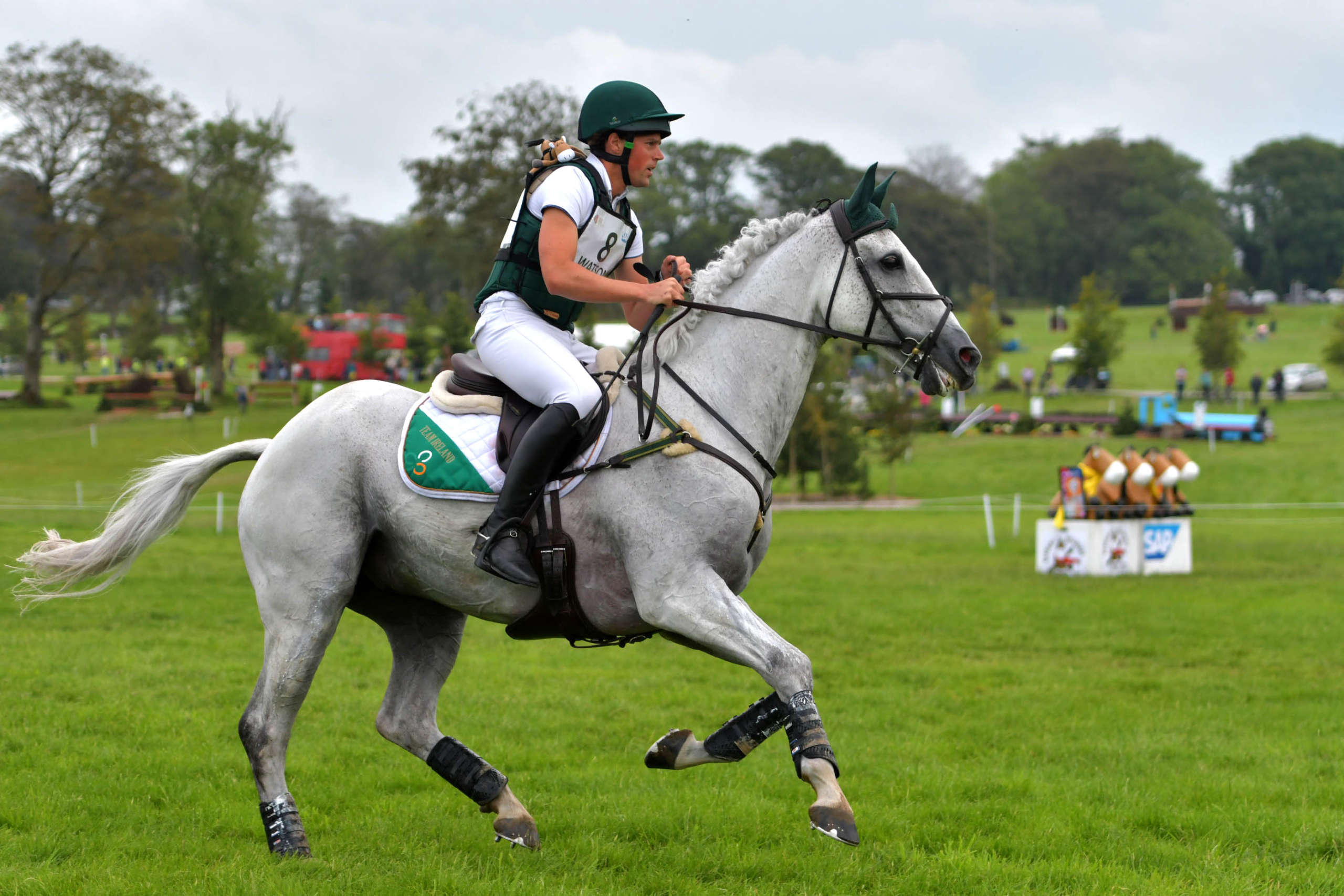 August 25, 2019
Saturday has seen 8 hours of thrilling cross country action at Drishane Castle at the Millstreet International Horse Trials.
The Event Rider Masters class was won by Lucy Jackson (NZL) by just one second, one second! from local hero Sam Watson (IRL).  Lucy won a cool €18k prize and was very much looking forward to spending some of her winnings in the bar this afternoon.  The timing of the win was perfect with Lucy admitting to having just £9 in her bank account this morning.
The Noel C Duggan Engineering CCI 4*L sees British rider Harry Meade lie 1st and 2nd and Irish rider Michael McNally is in 3rd .  The trot up takes place early on Sunday morning.
Ludwig Svennerstal (SWE) made his first trip to Millstreet a winning one by taking the Donagh Hickey Motors CCI 2* L.  Darcy Zander (GBR) took second place while Daniel Alderson (GBR) was 3rd and 6th.
The Connollys RED MILLS CCI4* S concluded with another Millstreet win for Izzy Taylor (GBR) on Fonbherna Lancer.  Oliver Townend (GBR) was 2nd.  Regular Millstreet competitor Bubby Upton (GBR) continued her purple patch here and was 3rd on Fernhill Rockstar.  "Rocky" will retire after the competition today so it was a great end to his glittering career.  A tearful Bubby said that he had done everything she had asked of him and would now enjoy a slightly easier life.
Mrs Chamberlain collected the prizes on behalf of Oliver as owner and breeder of Dreamliner. Dreamliner's full brother runs in the 3* tomorrow and his sister completed the guinea pig test earlier in the week when a splint prevented them running in the competition proper.
Course designer Mike Etherington-Smith commentated:
It has been a great event, the weather turned good just in time at the end of the week.  Competitors rose to the occasion, it has been fantastic to see so many lovely horses and the ERM was a great addition. The course team coped brilliantly with the conditions and it was some team effort to pull the event off.  Well done and thank you as  everyone has had to improvise as we have gone along due to the weather. It has been great to see how the competitors understood the challenges and bore with us when we were making changes.