Millstreet CSI2* will not take place in 2021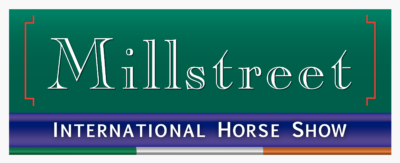 June 22, 2021
It is with great disappointment that the Duggan Family announces today that the 2021 Millstreet International Horse Show CSI2* will not take place. Despite the pace of the vaccination rollout in Ireland and the resulting reduction in current infection rates, it is clear that the easing of lockdown measures will not proceed at a pace that will allow us to stage the August show to its traditional standards while complying with the current Government guidelines.
The fundamental principle of Millstreet's long running success is the inclusivity it offers to one and all. The annual schedule of classes provides opportunities for horses/ponies and riders of all levels, ages and abilities.
We take our industry support responsibilities very seriously; events such as the Foal Auction, 3yo Horse and Pony Young Irelander, 4yo National Discovery Championships also for both horses and ponies, and many other unique Millstreet concepts contribute incalculably to Irish horse and pony breeders and producers. To stage a show without one or more of these elements or limiting participation would go against our "open door" values.
It is encouraging to see show-jumping making strides in returning to normal, albeit currently behind closed doors. We are of the view that to stage the all-encompassing fixture of the scale of the 6 day and 5 night long Millstreet International (c. 7,500 entries in 2019) would neither be prudent or in line with current Government regulations. The concentration of large numbers of people over a 6 day period in what is a relatively confined area with a substantial indoor element would not be in the interest of Public Health.
To offer anything less than the full package would not be the Millstreet experience we know.
Additionally we are ever conscious of the small community in which we live and operate which has coped very well throughout this pandemic.
The growing concerns over the Delta variant further compound matters together with the fact that those in the 20-30 year old cohort are not likely to receive their first vaccination before September.
We appreciate the immense disappointment that this news brings, we have waited until now in the hope that conditions would allow the staging of the event. Our thoughts remain with those who have lost the battle to Covid-19; and with their families and loved ones.
We look forward to welcoming everyone back for Millstreet Horse Show 2022 (3rd – 7th August).
The much less attended Millstreet International Horse Trials (26th – 29th August 2021) will continue as scheduled across the Green Glens' outdoor facilities and 400 acre Drishane Castle lands, with restricted entry numbers and all Government Covid-19 protocols in place.
Ends.