Millstreet to host International Visitors in 2022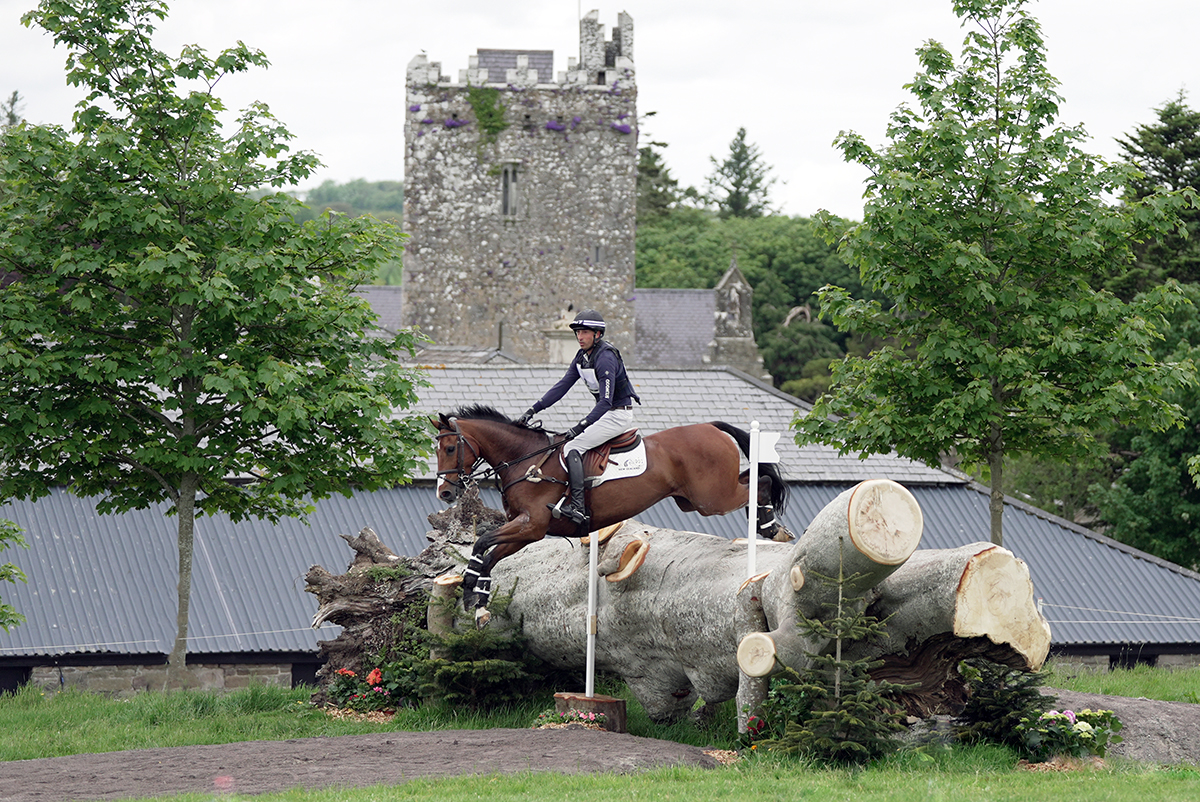 April 11, 2022
Millstreet to host International Visitors
Millstreet, Ireland's premier horse trials, is looking forward to welcoming riders, owners and spectators back for a weekend of top-class international sport at the Duggan family's Great Glens Arena in Millstreet, Co Cork, Ireland, on June 1-5.
Preparations are in full swing, but the famous equestrian venue founded by Noel C. Duggan in 1973 is also working hard to welcome Ukrainian refugees. Temporary accommodation for them is being created in an indoor arena, which will house some 320 people tragically displaced by the war in Ukraine.
The horse world has been united in trying to help the Ukrainian effort, but Millstreet is thought to be the only equestrian centre to house refugees. It is no stranger to versatility, having previously hosted a wide range of events including the Eurovision Song Contest, political rallies, concerts and conferences as well as international eventing and showjumping.
'We have the space and we very much want to help so we offered the use of our facilities to the Irish Government,' explained Millstreet director Thomas Duggan. 'We are very happy to provide shelter to those so desperately in need and are expecting our first visitors in the repurposed Green Glens Arena after Easter.'
Millstreet International Horse Trials, with classes from 1* to 4*, both long and short-format, and a prestigious 2* young horse class, has long been a popular stepping stone and qualifier, as well as a championship selection trial. This is thanks to its expansive facilities (eight all-weather jumping arenas and eight all-weather warm-up arenas) and beautiful parkland cross-country course in the grounds of Drishane Castle.
Course-designer Mike Etherington-Smith, who has worked at Olympic and world level plus three senior European championships, reports that much winter work has been done on the footing. There will also be several new fences and the course will change direction for its second running (August 25-28). Most courses will incorporate four water features and all will make full use of the rolling grassland, natural features and excellent spectator viewing in the best traditions of Irish eventing.
The course has wintered well and is benefiting from having undergone a programme of treatment that will enhance it into spring and the grass-growing season,' explained Thomas Duggan. 'We are excited to see the results and are very much looking forward to providing both a showcase for the best of eventing, some thrilling competitions and a traditional Irish welcome.
Photo: New Zealand's Tim Price (Falco) won the feature 4*L class at Millstreet in June 2021 before going on to win their first 5* level competition at Pau (France) in October.
Notes to editors:
Millstreet has previously hosted Young Rider, Junior and Pony European Championships, plus an FEI Nations Cup and an Event Rider Masters competition.
The Duggan family have long been steeped in the Irish equestrian world, producing top-class competition horses and hosting international competitions.
Mike Etherington-Smith designed the Olympic cross-country course in 2000 and 2008, the world championships in 2010 and the European championships in 2005, 2019 and 2021.
Millstreet is about an hour's drive from Cork Airport and three hours' drive from the ferry at Rosslare. For information on ferries and accommodation, visit www.millstreet.horse
The FEI Schedule and provisional timetable will be available shortly on www.millstreet.horse/eventing