Kirsty Chabert makes Classic start at Millstreet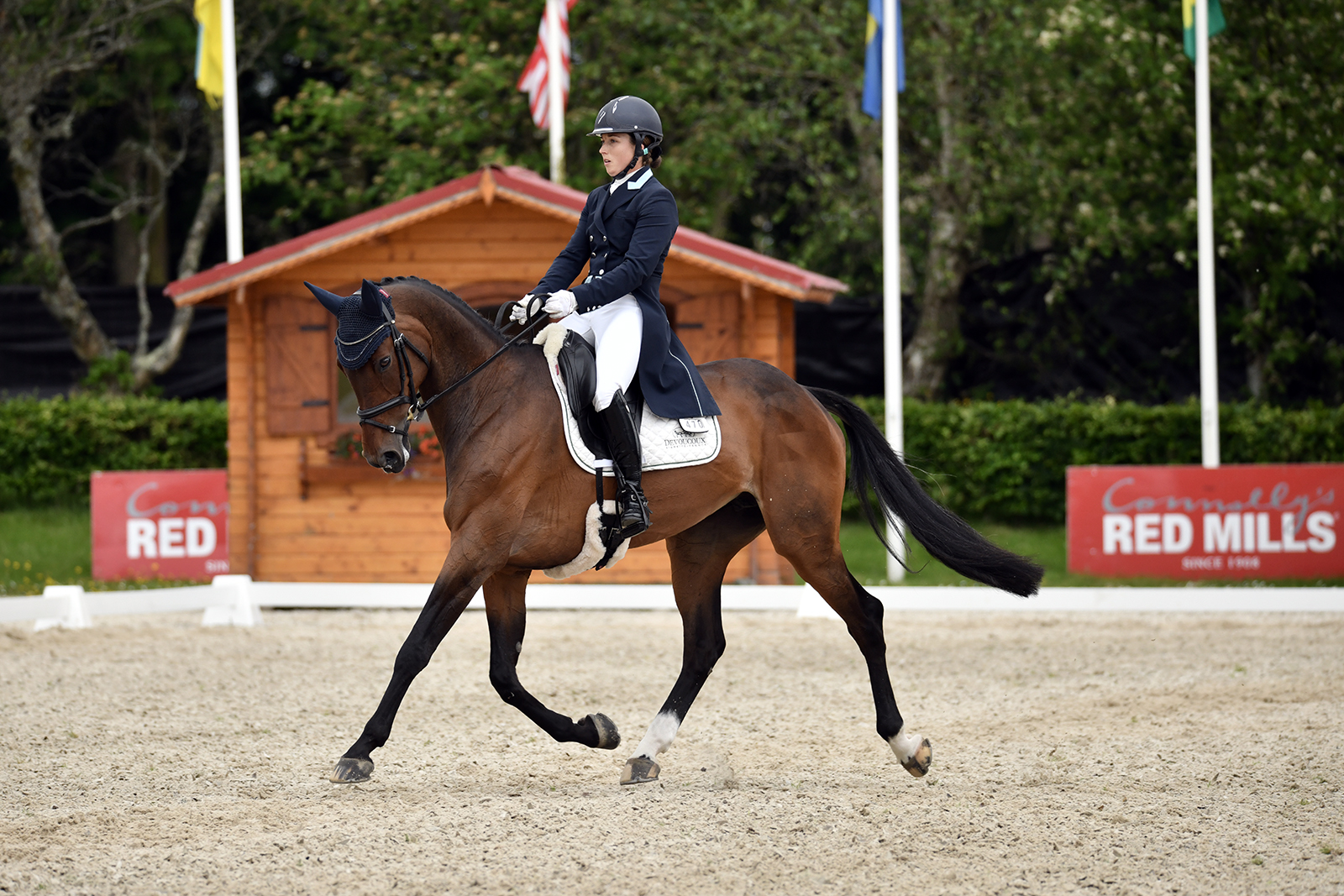 June 2, 2022
Competition is well underway at Millstreet International Horse Trials where 320-plus horses have arrived at the Duggan family's Green Glens Arena in Co Cork, Ireland, to find a warm Irish welcome and a stunningly well-presented cross-country track.
British rider Kirsty Chabert has taken an early lead at the halfway mark in the Connolly's Red Mills CCI4*-S with her father John Johnston and Carole Somers' 13-year-old mare Classic Vl, but judges Anne-Marie Taylor (GBR, president), John Little (IRL) and Joanne Jarden (IRL) have yet to award a sub-30 mark. 
Kirsty scored 30.8 and currently leads seasoned Australian Olympian and perennial Millstreet visitor Kevin McNab on Rebecca Stones' Miss Pepperpot, a 10-year-old mare by the former British showjumping team horse Peppermill, by 2.1 penalties. Ian Cassells from Newcastle, Co Dublin, riding the nine-year-old Irish Sport Horse Kellys Quality is best of home riders on 33.3.
Recent Badminton winner Laura Collett heads a field of 51 in the Noel C Duggan Engineering CCI3*-L with a score of 28.3 on Yogi Breisner, Diana Chappell and Christopher Clemente's eight-year-old Outback, a horse she purchased five years ago via video from Germany.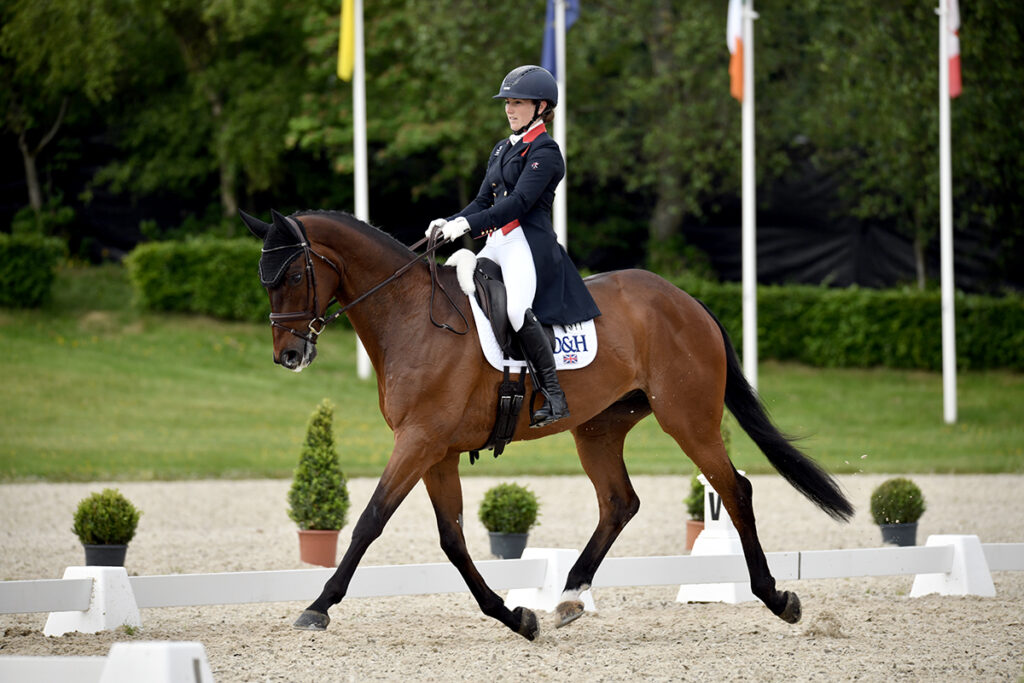 The British Olympic gold medallist also has a youngster in the Eventing Ireland CCI2*-S for young horses, which is currently led by Meath Bolger on MBF Back to Back, and will perform the dressage phase on Dacapo in the Horsesport Ireland CCI4*-L tomorrow.
'The plan with Dacapo was always a CCI4*-L and I thought the track at Millstreet would suit him best,' explained Laura.' I've been here a couple of times before and I really like it. The course is beautifully built and the ground is amazing. There are lots of questions but nothing is trappy and it's all in front of you.'
Antipodean riders are at Millstreet in force, including the 2006 world silver medallist Clayton Fredericks who has flown over from the US, all of whom are vying for places at the World Championships in Italy in September. Samantha Lissington, who has been based in Britain in Joe Giannamore's yard since 2019, is in second, third and eighth places in the CCI3*-L on Ricker Ridge Ricochet, Bing Bong and Señor Crocodile.
She also has a horse in the CCI4*-L, Ricker Ridge Sooty Gnz. 'I've looked at the cross-country course and I'm blown away by the amount of detail and effort that has been made with the presentation,' she said.
Adam Haugh from Co Down leads the Foran Equine CCI3*-S on van Thee Man with a score of 29.7 from Ian Cassells on Rosconnell Alto (30.4) and leading Kiwi rider Tim Price on Polystar l.
Photo: Kirsty Chabert (GBR) and Classic Vl take an early lead in the Connolly's Red Mills CCI4*-S at Millstreet International Horse Trials (Credit: Bit-Media)
For the live-streaming link head to clipmyhorse.tv or visit www.millstreet.horse/eventing
For start lists and live results, visit www.rechenstelle.de
Notes to editors:
Millstreet has previously hosted Young Rider, Junior and Pony European Championships, plus an FEI Nations Cup and an Event Rider Masters competition.
The Duggan family have long been steeped in the Irish equestrian world, producing top-class competition horses and hosting international competitions. They are currently providing accommodation to some 300 Ukrainian refugees.
Millstreet has expansive facilities with eight all-weather jumping arenas and eight all-weather warm-up arenas, plus a beautiful parkland cross-country course in the grounds of Drishane Castle.
Mike Etherington-Smith designed the Olympic cross-country course in 2000 and 2008, the world championships in 2010 and the European championships in 2005, 2019 and 2021.
Millstreet International (2) runs on August 24-28