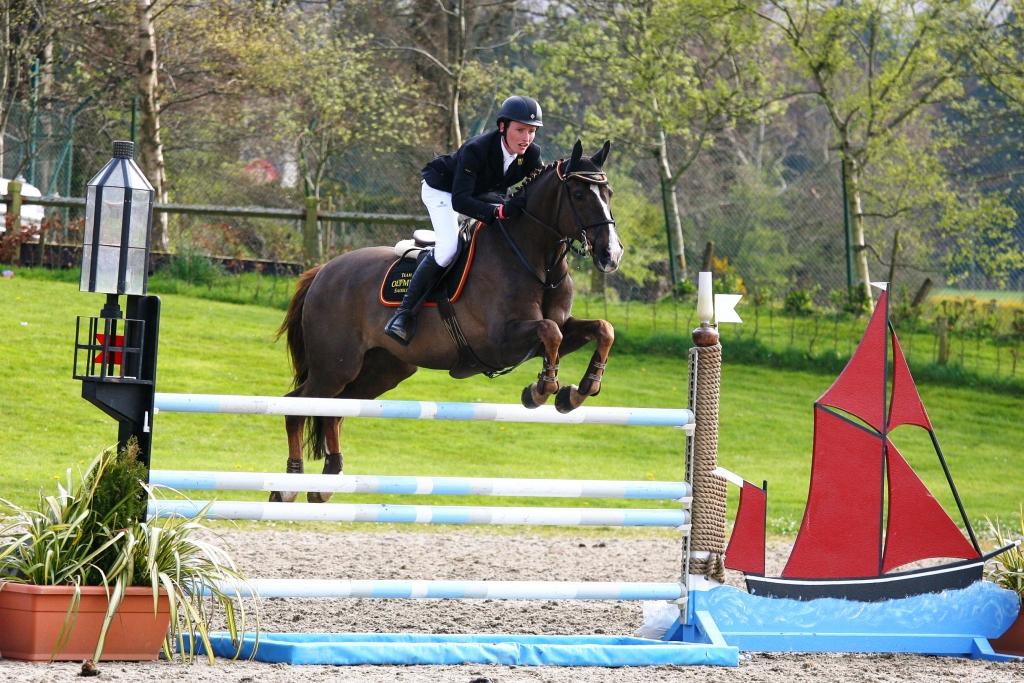 April 26, 2014
Galway-based Stephen Moore brought down the curtain on a successful Millstreet Welcome Tour CSI* with a superb Grand Prix win on the veteran Merlin's Magic. Placed in two of the International classes during the week, the young rider secured victory with the former Boomerang and Millstreet Grand Prixwinning horse after an unlucky last fence down in the jump-off for strong contenders Daryl Walker and Alfurist."I knew that by coming to Millstreet I could get a few really good days jumping in a big arena with a top class set of jumps and good prize money on offer," said Moore who has recently returned from Florida where he spent the winter training with Darragh Kenny. 'I'm very lucky to have a horse like Merlin and I'd like to thank his owners Highfort Stud and Stephanie Finetto for allowing me to compete such a fantastic horse'
This was the second staging of the Millstreet Welcome Tour and the decision to upgrade the show to CSI* status provided an ideal opportunity for Irish young riders to step up to International competition. Over 4,000 entries were received across 8 days of competition and 134 classes. A number of UK-based competitors made the journey to Millstreet including young riders Charlotte Rampton and Jade Dudley-Parkes. Coventry-based Lucinda Roche was among the riders aiming to impress Michael Blake and Comdt. John Ledingham, who used the Welcome Tour as an official trial for those aiming for Children on Horses, Juniors and Young Riders team selection. Several of the Irish pony show-jumping team contenders were also seen at Millstreet during the first weekend of competition before making the journey to Fontainbleau.
The team of course designers was commended for building a wide variety of tracks across the two weeks. On the first of his visits to Millstreet this year, Scotsman Mark McGowan's courses provided a high standard of competition while fellow visiting designers Gabriele Vulcanico (ITA) and Olaf Herrmann (GER) were praised for building a series of tracks that educated young horses.
The qualifying places on offer for the Millstreet Ruby (5 year old) and Boomerang (6/7 year old) were hotly contested across both weekends of the Welcome Tour. Having travelled from Antrim with 12 horses, Linda Courtney secured qualification in the 5 Year Old class with her Lux Z mare LCC Crystal. She will be joined in August by Olive Clarke who rode her Ars Vivendi mare FSS Thumbelina to victory in the 5 Year Old final on the second weekend, followed closely by Tom Foley with Tom Ringrose and Ger O' Neill's Womaniser mare Castlefield City View. Having narrowly missed qualification on the first weekend, Foley also qualified Patrick Hogan's Guidam gelding One Cool Cruise for the Boomerang Final where he will be joined by Liam O' Meara with last year's Millstreet Ruby winning Curraghgraigue Jack Takes Flight. Seamus Hayes also secured qualification when winning the 6/7 Year Old Final on the final day with Tina McDermott's Cassini 11 stallion Chipolini.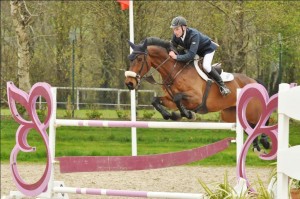 It was a busy 2 weeks for the Tipperary man and his team who competed over 20 horses during the Welcome Tour. On the opening weekend, Hayes secured victory in a hotly contested 1.30m – 1.35m Final with Twister, just ahead of Tom Foley with Susan Sweetnam's Zamir. Five riders were in contention for the Grand Prix bonus on offer to those who went on to be placed in the following weekend's Welcome Tour Grand Prix but in the end, Dungarvan's Peter Moloney was the sole recipient, taking home the €1,000 cheque with Patrick Duggan's 9 year old mare Ribanbelle Tame.
Much of the €50,000 prize fund on offer went across the River Shannon, with Galway riders enjoying a particularly successful week. Former European Pony bronze medallist Jessica Burke had to settle for the runner-up position in the Welcome Tour Grand Prix with her own Vitesse, going one place better than her qualifying performance in the International 2 Phase. Meanwhile, Millstreet regular Sven Hadley notched up numerous placings across the two weeks, most notably taking home the red ribbons in Saturday's Mini Grand Prix following a thrilling jump-off with his12 year old OBOS Quality mare Cassana. Hadley's faultless performance just kept Kilkenny man Vincent Byrne off the top spot with Michael McCann's Fair Play III.
Speaking at the conclusion of the 2014 Welcome Tour, organiser Thomas Duggan was delighted with the feedback received from owners and riders alike. "To have staged our first spring-time International CSI* is a very positive development, topped off by fantastic weather and world class jumping conditions." The conclusion of the Welcome Tour means that the countdown to the forthcoming FEI European Championships for Ponies has truly begun, with less than 100 days before the first ponies start to arrive.
Tadhg Ryan
Photos: Denisa Equine Photography
Click Here to view results from the 2014 Welcome Tour