ClipMyHorse.TV to bring Millstreet 2015 to a Global Audience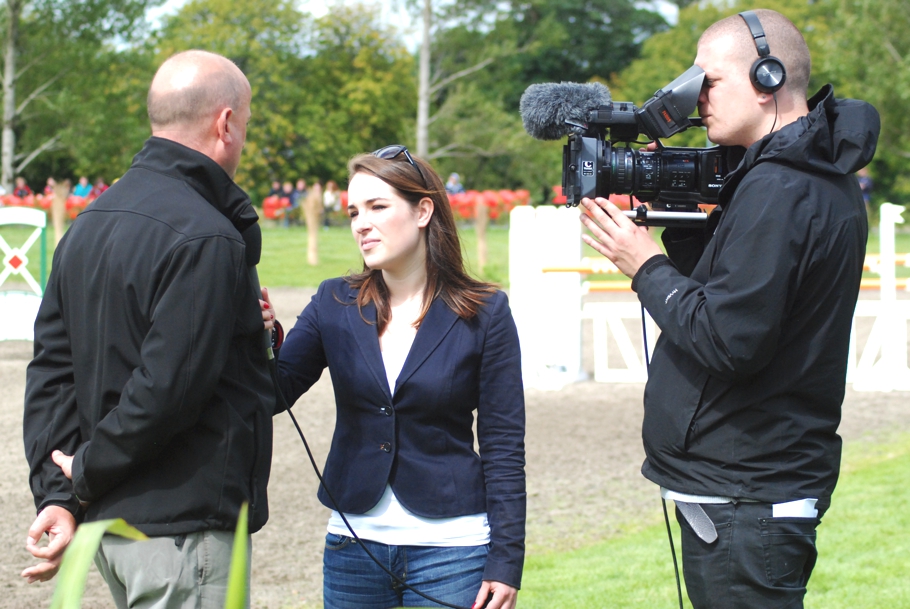 August 4, 2015
The Millstreet Horse Show Organising Committee are delighted to welcome 'ClipMyHorse.TV' on board as official video partners of the 2015 Millstreet International Horse Show CSI*** which takes place from 11th – 16th August. One of Europe's most popular equestrian video broadcasters, the German-based company have a video archive of more than 25,000 hours of video footage from international shows and breeding events in Germany, Austria, Switzerland and further afield.
The partnership with ClipMyHorse.TV marks a further development in the area of live streaming and online coverage from the Millstreet Horse Show team. Previous live streaming of the main classes at Millstreet has proved to be very popular with over 35,000 unique viewers tuning in during the 2014 show. The experienced ClipMyHorse.TV team will broadcast over 40 hours of live coverage from the 2015 Millstreet International Horse Show including all of the CSI*** International classes from the Main Arena. In line with the show's commitment to promoting the Irish equestrian industry, young horse classes will also feature prominently amongst the 23 classes scheduled for live broadcast.
Viewers will be guided through the live coverage of Millstreet 2015 by an experienced team of commentators and equestrian personalities who will ensure that those tuning in will be entertained and informed as the action unfolds. David Darragh and Damien Doyle will present the action from the Main Arena with the help of a number of 'special guests' who will be joining them in the commentary box throughout the week. Bill Maguire will cover the national action while Chris Ryan and Tom Busteed will be on hand to anchor coverage of the young horse classes and Foal Sale from the Main Indoor Arena. ClipMyHorse.TV will place a strong emphasis on breeding, with information about each horse appearing below the live video player as each horse enters the arena. After the event, all footage will be added to the ClipMyHorse.TV video archive, allowing owners and riders to review and share with interested parties.
Speaking about the partnership with ClipMyHorse.TV, Press Officer for Millstreet International Horse Show, Tadhg Ryan said, 'We are delighted to be offering unprecedented online coverage of Millstreet 2015 to viewers around the world. ClipMyHorse.TV are renowned for their work in covering equestrian competitions, breeding events and specialist horse sales throughout Europe. The live streaming of our feature classes provides a new platform for breeders and producers to showcase their animals to thousands of registered ClipMyHorse.TV subscribers and live stream viewers who will be tuning in with interest.'
A limited number of advertising and sponsorship opportunities are still available. Interested parties should contact the Millstreet Horse Show Office for further information.