Hospitality Options at Millstreet 2016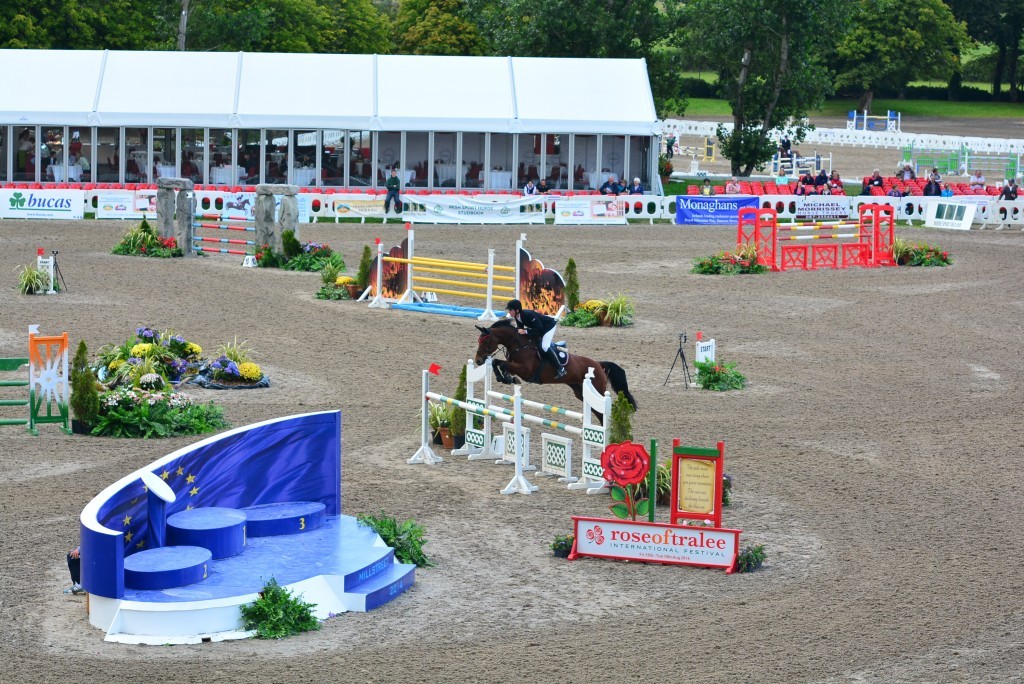 July 12, 2016
The Duggan Family are pleased to announce a number of hospitality options that will be available to patrons during the FEI European Jumping Championships (YR/J/Ch) 2016 taking place in Millstreet from 25th – 31st July.
The Green Glens Arena is home to a variety of on-site catering and dining options that will operate throughout the Championships. The Self-Service restaurant located next to the Indoor Arena will be open daily while the Coach House Restaurant will serve breakfast, lunch for all athletes and officials and evening meals. Closer to the action, the Main Arena Marquee will provide a range of snacks and light refreshments.
Making a welcome return for the 2016 Championships, the Green Glens Pavilion is situated overlooking the International Jumping Arena and Warm-Up Arenas. The Pavilion offers you unrivalled views of the equestrian action from the comfort of your own private table. The natural beauty of the nearby Clara Mountain provides a spectacular backdrop for all the action.
Open daily and professionally staffed, groups of 4 people upwards can be readily accommodated. Patrons will be free to use the facility throughout the day, which will be equipped with TV monitors, live results and programmes/start-lists.
The Green Glens Pavilion will be open to all patrons on Tuesday 26th and Wednesday 27th July. Table bookings for Thursday, Friday, Saturday and Sunday can be made by contacting the Championships Office or completing the booking form available below.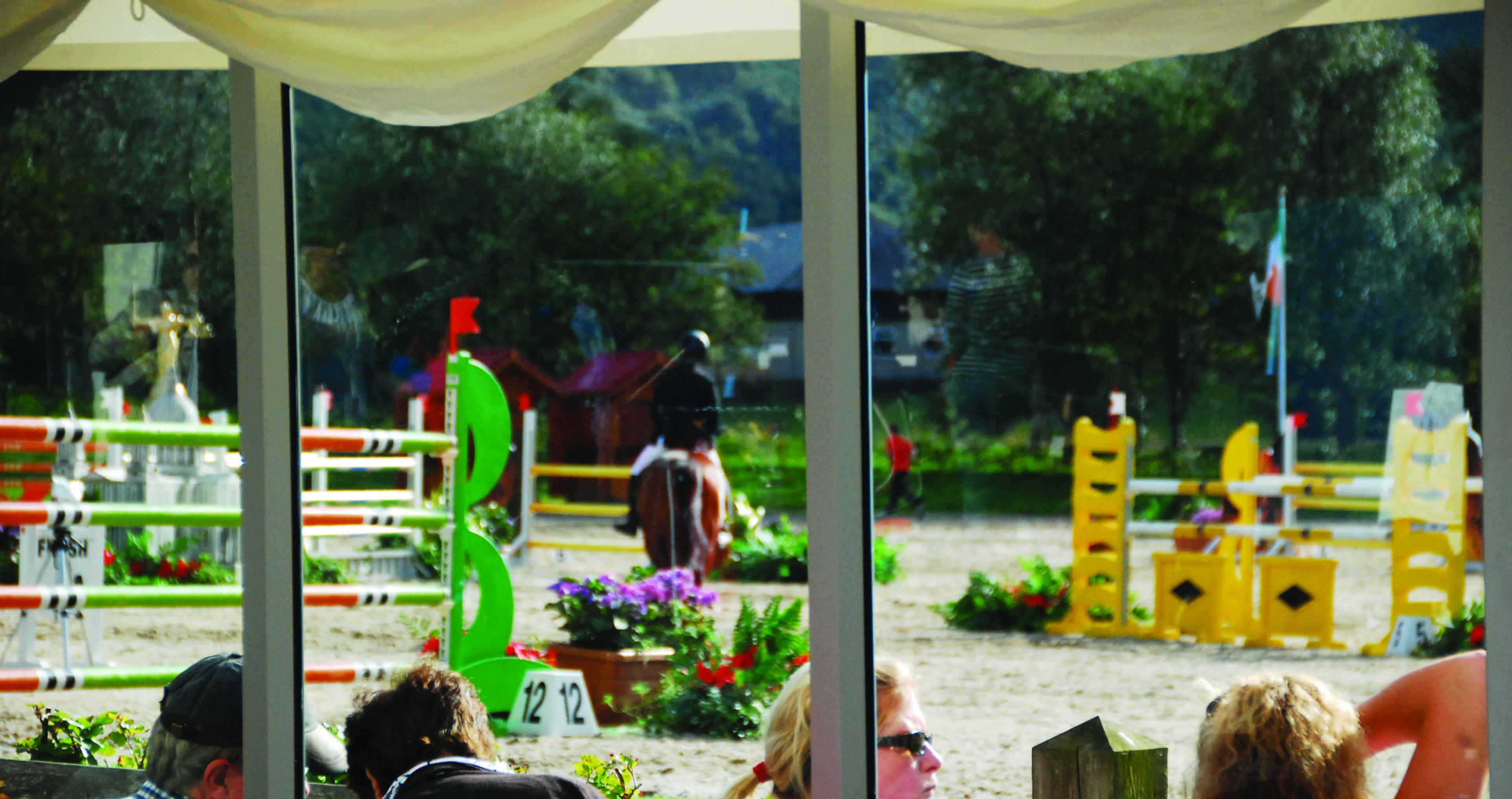 To reserve a table in the Green Glens Pavilion, please complete the booking form here and return it by email to the Championship Office.
The Green Glens Pavilion offers:
Mid-Morning Snacks
Buffet Lunch
Afternoon Tea/Coffee & Scones
Wine & Soft Drinks
Packages can be tailored to your personal taste or requirements.