European Jumping Championships 2016 – 3 days to go!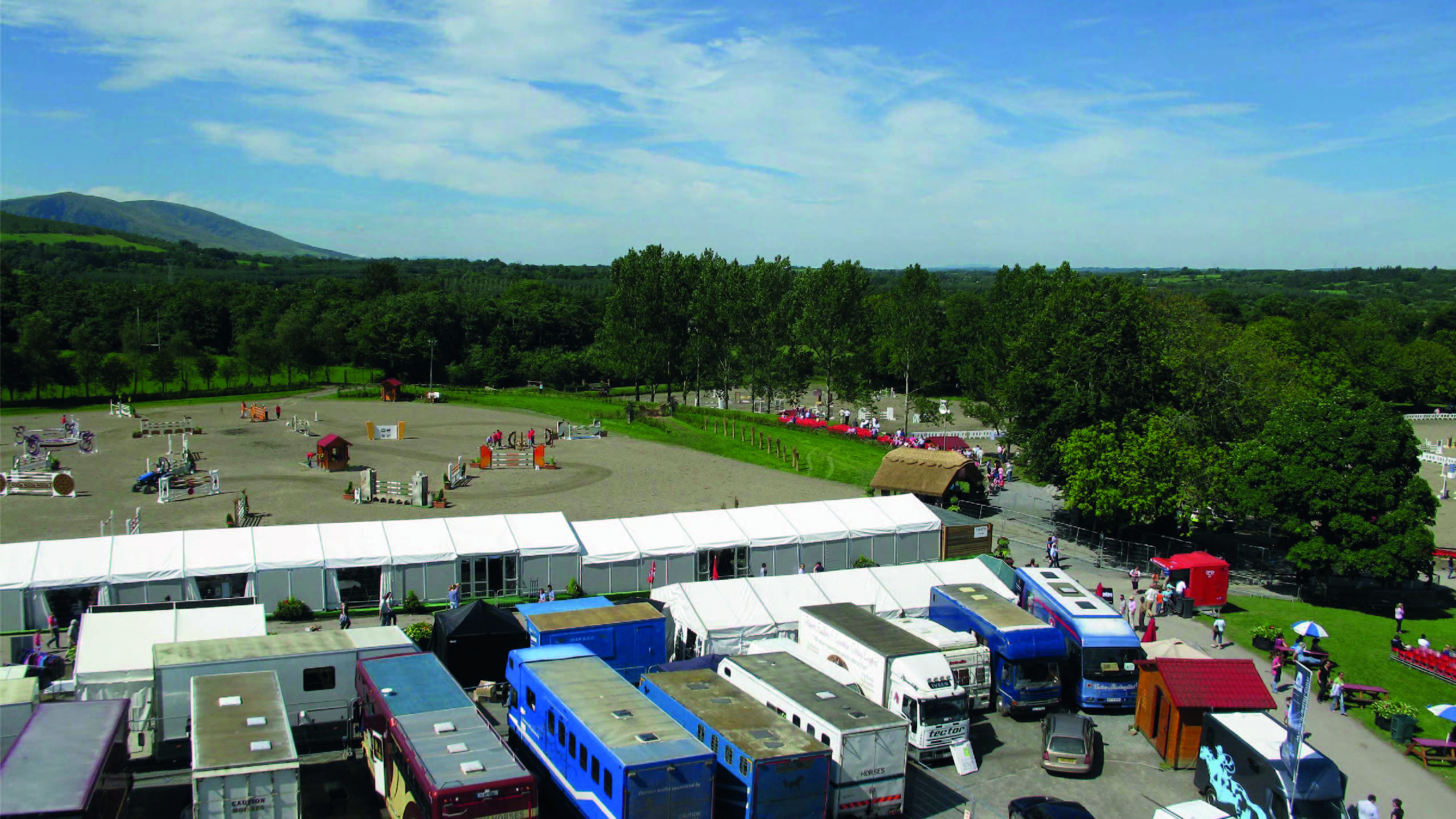 July 22, 2016
While all eyes may be on the Dublin Horse Show this weekend, the Green Glens Arena in Co. Cork is preparing to welcome athletes from nearly thirty nations who are on their way to Ireland to compete in the 2016 FEI European Jumping Championships for Young Riders, Juniors and Children, presented by Devenish and supported by Fáilte Ireland.
Millstreet last played host to the Young Rider European Championships in 1994 on the back of a busy Eurovision year. A young Jeroen Dubbeldam took the honours in the Individual Championship that year with the famous 'Killarney.' Christian Ahlmann and Marcus Ehning took individual silver and sixth place respectively and were also on the gold-medal-winning German team, while Malin Baryard helped clinch team silver for Sweden. In the twenty two years that have followed, the Green Glens Arena has undergone a remarkable transformation; now boasting 16 all-weather arenas and 3 indoor arenas, together with 1,500 on-site stables.
The Green Glens Arena is no stranger to Championship level competition. The venue hosted the FEI European Championships for Ponies in 2014 to great acclaim and a number of athletes who participated two years ago are continuing to climb up the ranks, travelling to Millstreet this year as Juniors and Young Riders. These include Johanna Sixt (AUT), Benedikte Rie Truelsen (DEN), Emily Ward (GBR) and Justine Tebbel and Lars Volmer who were members of the Bronze Medal winning German team. Harry Charles (GBR) also makes a return trip to Millstreet, but this time with his two siblings Scarlett and Sienna who will be representing Great Britain in the Junior and Children on Horses Championships.
The entries in the Young Rider section include such outstanding competitors as Millie Allen (GBR) who won Individual Gold in Fontainebleau, and Silver in Arezzo, Emma O'Dwyer (GBR) who won Team Silver at Pony level for Ireland, Lisa Nooren and Kevin Jochems (NED) and Ireland's own Matt Garrigan (Team Bronze in Arezzo), Michael G. Duffy and Max O'Reilly-Hyland; members of the Silver medal winning team in Poland. Another squad member, Gavin Harley took the honours recently in the Young Riders Grand Prix in Opglabbeek. Ireland will be hoping to build upon their medal haul from the last Championships, this time in front of a home crowd – in 2015 they brought home medals in all three categories, crowned by the performance of Laois-based Jennifer Kuehnle who went on to become Individual Gold medallist in the Children on Horses final.
Away from the Championship action, the timetable includes a number of national classes for Young Riders and horses which will give both valuable exposure to competing under Championship conditions under the watchful eyes of potential trainers and purchasers. Meanwhile, an action-packed entertainment schedule is planned including live music, an Irish Evening, Mary's 'Euro-Quiz' and an indoor obstacle course! The Opening Ceremony will take place on Tuesday evening when, following a parade of athletes through the town of Millstreet, Minister for Agriculture, Food and the Marine Michael Creed will officially open the Championships before renowned musician Liam O' Connor takes to the stage with special guests.
The First Horse Inspection gets underway at the Green Glens Arena on Monday morning with the medals being decided for the Team and Individual Championships between Thursday and Sunday. For the first time, all of the Championship action will be available to watch live on ClipMyHorse.tv while the feature classes will be simulcast to subscribers of the FEI's official video platform, FEItv.
Further information is available on www.millstreet.horse/eu2016