Millstreet Welcomes Europe!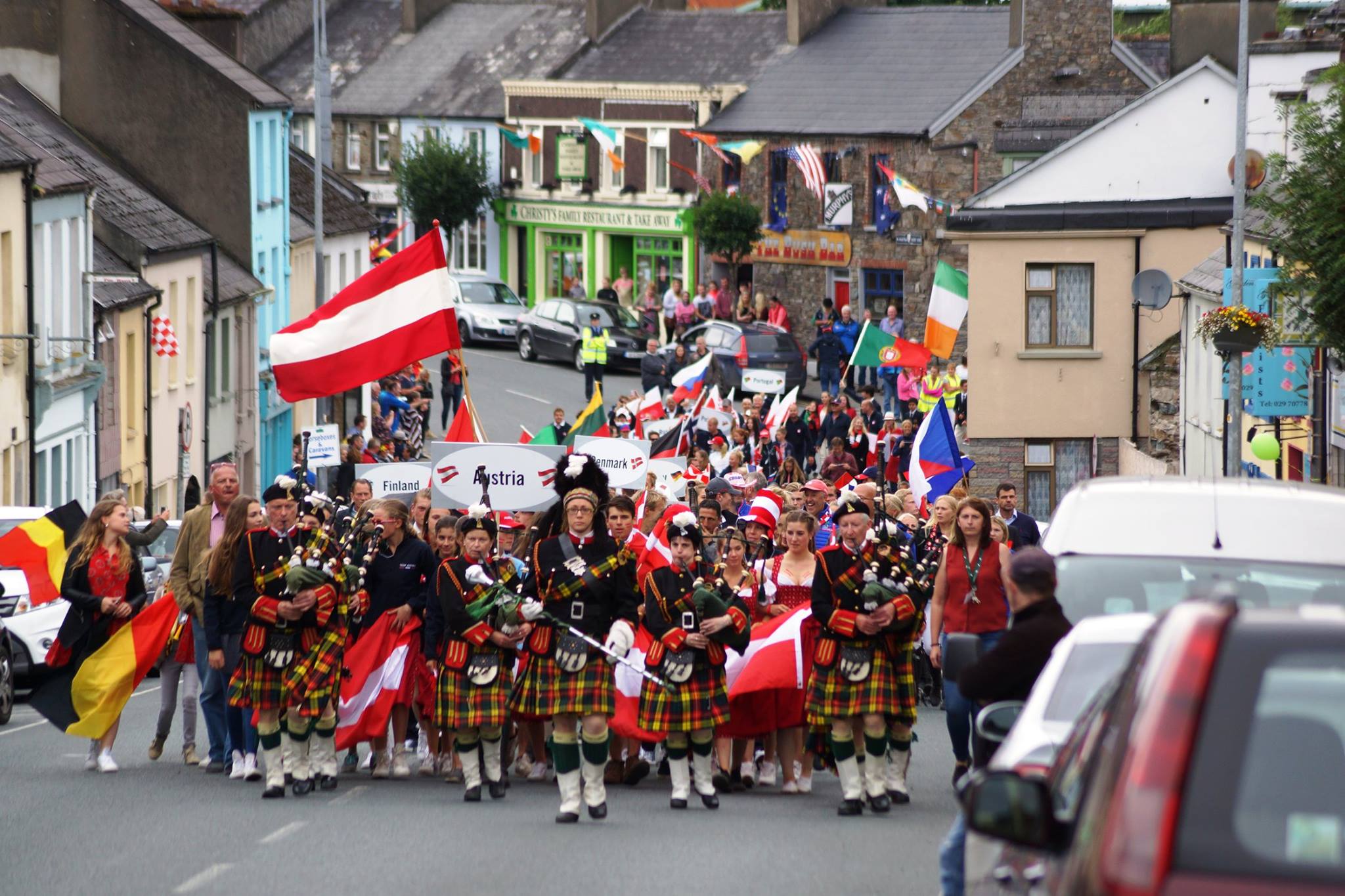 July 27, 2016
The European Jumping Championships for Children, Juniors and Young Riders 2016 presented by Devenish and supported by Fáilte Ireland have started! On Tuesday evening the traditional opening ceremony took place – not only at Green Glens Arena, but encapsulating the whole town of Millstreet. The parade of nations is one of the most spectacular parts of the whole week.
Only the international competition course in the main area might be as colourful as this parade itself. This year, the hosts arranged something very special: All 28 nations were led by bagpipers through the town of Millstreet. Escorted by an Garda Siochana and numerous press photographers, the parade was also accompanied by the inhabitants of Millstreet cheering for the young riders from all over Europe. The future champions were impressed by the warm welcome of the Irish people and gained even more motivation to give all of their best in the following competitions. In the evening the traditional official opening ceremony drew everybody's attention to itself. Riders, grooms, officials and the whole staff team attended the parade of nations and the supporting programme. Live music by Liam O'Connor, a contemporary Irish musician, spread a comfortable and cheerful atmosphere. The parade of nations is a fixed point of the program of all European Championships. Tonight, all competitors participated in their national costume or at least dressed in its colours. Flags, scarfs and hats were used as creative ways to present their home country. The main indoor arena was not only the starting point of the parade. After a nice walk through the town of Millstreet supported by the cheering inhabitants and bagpipes, the parade finished at its starting point. After a warm welcome from Noel C. Duggan and Irish Minister Michael Creed, there was nothing left in the way of a lovely evening. But see for yourself!