Millstreet CSI3* 2016 – Ready to Go!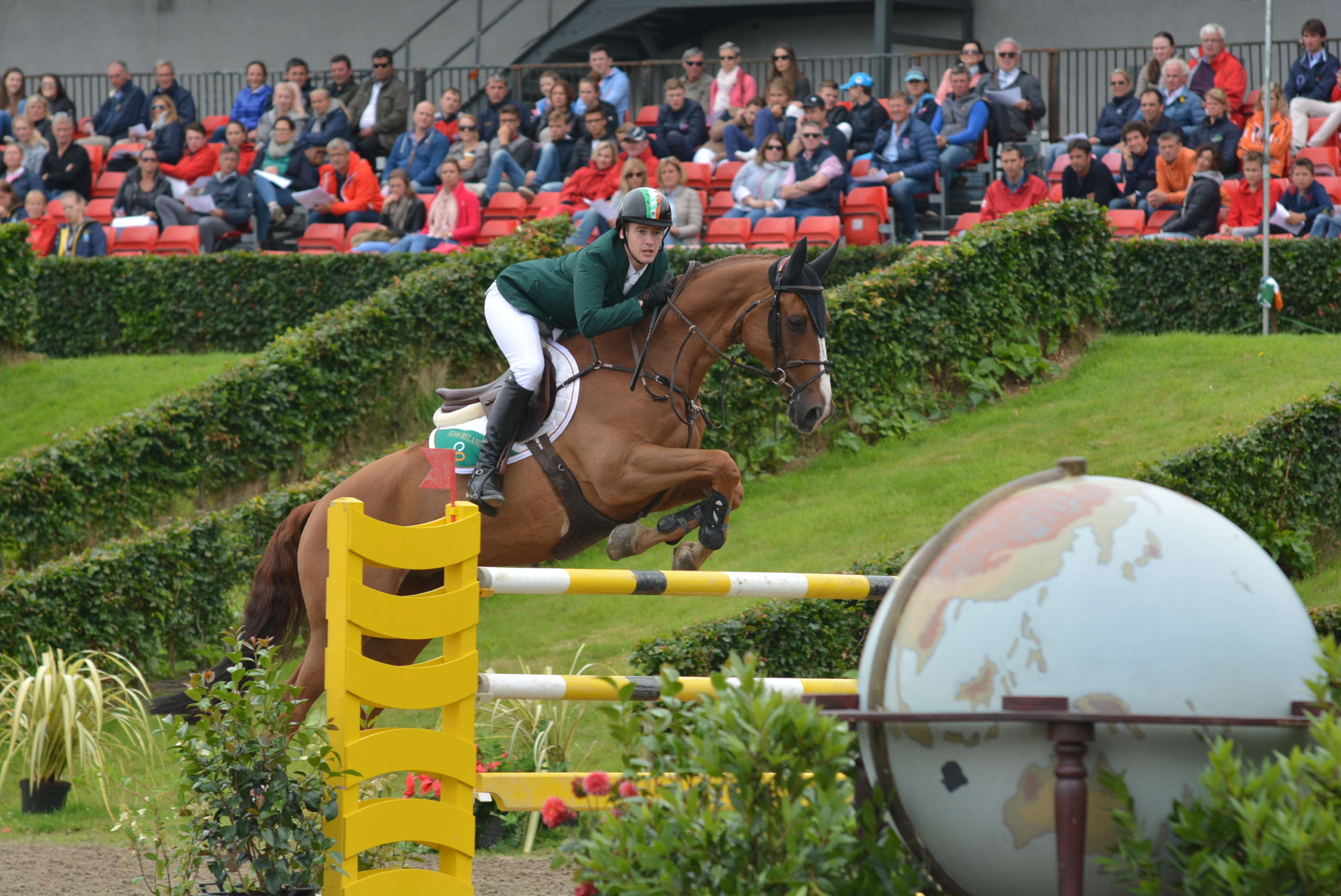 August 5, 2016
Final preparations are underway at the Green Glens Arena in Millstreet, Co. Cork this week ahead of the 2016 Millstreet International Horse Show CSI*** which takes place from 9th – 14th August. With the dust still settling from the FEI European Jumping Championships (YR/J/Ch) which took place last week, the Duggan Family and their team are getting ready to welcome their biggest entry yet, with close to 7,000 entries already processed by the office team. The 1,300 on-site stables will be fully occupied while electric hook-up will be supplied to over 200 caravans and horse-boxes during the week.
The competition schedule features 105 classes running over six days, with a total prize fund of almost €200,000. Of the 8 International classes (including three Longines Ranking classes), the €50,000 Noel C. Duggan Engineering Millstreet International Grand Prix is the main highlight, taking place on Sunday 14th August. Once again, a strong field of International riders are making their way to Millstreet, with eight nations represented on the final entry list. The home team features many of Ireland's top performing show-jumpers including 6 of the top 10 riders in the latest Showjumping Ireland rider rankings. Horseware/TRM Premier Grand Prix 2016 contenders Francis Connors, Alexander Butler and Capt. Geoff Curran will be making their way to the Green Glens Arena, along with National Grand Prix league topper Vincent Byrne and Connolly's Red Mills Spring Tour winner Liam O' Meara. Once again, a strong British contingent will be making the journey across the Irish Sea. Fresh from her win in the CSIO5* Dinard Derby, Laura Renwick is likely to feature prominently in the results while Mullingar International Grand Prix winner Sophie d'Alm is also a firm favourite. Ellen and Joe Whitaker are set to make a welcome return to Millstreet while Louise Saywell and Pippa Allen will be hoping to grab some local knowledge from their siblings Jake and Millie who formed part of the British Young Rider team at the FEI European Jumping Championships last weekend. Riders from nations including Australia, Canada, Austria, Spain, Sweden and the USA will also be hoping to take home their share of the spoils.
The action at Millstreet gets underway on Tuesday 9th August with the first qualifier for the prestigious Irish Farmer's Journal National Discovery Final. Millstreet's commitment to supporting the Irish equestrian industry continues, with a strong entry received for young horse classes including the Boomerang, Young Irelander and Millstreet Ruby. Many of the best equestrian producers in the country are represented in the Irish Farmer's Journal Young Irelander Final for three year old horses. Qualifiers were held at Millstreet, Mullingar, Newcastlewest, Clare and the West Cork Breeders Show. Those qualified will now compete on Thursday August 11th, with twenty going through to Friday night's prestigious final. Former Olympic Showjumper Roland Ferneyhough will be on hand along with Tony Newbery and Mike Florence to judge the winners of all the special classes.
A relatively new addition to the schedule is the Two Year Old Futurity Final. Now in it's third year, Horse Sport Ireland have come on board to support the class through their Breeding Fund and all eyes will be on the Main Indoor Arena on Friday 12th August to see future showjumping stars exhibited under lights for the first time. Elsewhere, the Millstreet Foal Sale will take place in the Main Indoor Arena on Saturday 13th August, immediately before the National Discovery (Four Year Old) Final. In addition to the well-established Ruby (5 Year Old) and Boomerang (6/7 Year Old) classes, the Millstreet schedule for 2016 also includes a 1.20m Mare's Championship with record entries received for this year's class.
The Millstreet Horse Show Organising Committee continue to support younger riders who are catered for with a host of pony classes. After its successful introduction during the FEI European Championships for Ponies in 2014, the Young Champion of Ireland competition is becoming an important class in the Millstreet schedule. With the generous support of Coolmore Stud, the Young Champion of Ireland Final will see competitors at 128cms, 138cms and 148cms level battle for the chance to experience a once in a lifetime trip for three to the London International Horse Show (Olympia) in December, including transport, accommodation and the chance to meet top riders. Young Riders will once again have the opportunity to win a training bursary with Irish Olympic Showjumper Billy Twomey through the Hitchmough Bursary, which will be decided on Sunday in the Main International Arena.
Visitors to Millstreet International Horse Show 2016 will notice a range of developments. Fresh from their deput during the European Jumping Championships, a number of new feature show-jumps will grace the Main Arena – each one based on an Irish location or historic event. For those following the action online, established equestrian scoring provider Equipe will provide real-time start lists and results for every arena – their first time to do so in Ireland. With viewing audiences of over 75,000 in 2015, popular equestrian live-streaming provider ClipMyHorse.tv will return to Millstreet; providing live and on-demand coverage of the feature International and Young Horse classes.
If you're looking for a family day out with free admission, world-class showjumping, a wide range of trade exhibitors (including saddlery, leisurewear and footwear, pet accessories and more) then look no further than the Millstreet International Horse Show 2016!